Ok, so.
The man is a geek.
He has great hair.
He friggin' ROCKS the pin stripe, y0.
He has a great smile.
Great sense of humour.
Looks to be an amazing damn kisser.
Does (from what I hear) fabulous Shakespeare.
But what ONE THING could possibly make this man the Hottest! Man! Evar
..Sock puppets, of course.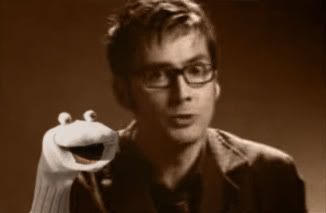 star_keziah
is my personal god of the moment. Just saying.