We don't yet know what exactly causes
thyroid cancer
. But - at least where I live, out here in western PA, I know three women who've been diagnosed and treated for this cancer. (Apparently women are two to three times more likely to contract this form of cancer. Lovely.) And so, la! Here is some info which is for you!
There is some
evidence
that radiation from nuclear fallout can trigger thyroid cancer. This is why people living close to nuclear power plants were, after 9/11, told to
keep potassium iodine tablets around
in case of an accident. (I was shocked at the time that my coworkers living near the Limerick power plant heard the news that they should go pick up these tablets and had no idea
why
exactly they should get them or why they might need them, but dammit, they HAD TO HAVE THEM. Really, folks, it's *ok* to ask questions about your health care.)
Of course, you don't need to be living near a nuclear power plant to be
exposed to radiation
. So while we all know (I hope!) to not go rolling around in the pretty glowing green stuff (uranium enemas = BAD), we should also be aware that being around the radioactive drugs used to fight cancer
can also cause it
.
Note that thyroid cancer is on that list. So for the love of all that's holy, ASK QUESTIONS. And if you're going through radiation/chemotherapy yourself? ASK QUESTIONS. Your irradiated state could indeed put your loved ones and your coworkers at risk. ASK QUESTIONS.
The good news is that thyroid cancer is very treatable. It usually involves surgery and losing one or both sides of the thyroid. There may be chemotherapy used. (Don't want it? Do your research. Look into other options. Partner with your doctor regarding your healthcare - it is, after all,
YOUR
health, YOUR life.)
Be aware that the surgical removal of your thyroid will have long lasting effects on your body. I think that sometimes it's easy to look at, "Oh, it's treatable!" as being synonymous with, "Woohoo! I'm in the clear!"
You - and your loved ones - are not.
These are the things to be on the lookout for.
It's a staggering list and includes:
*Changes in weight
*excessive sweating or intolerance to heat
*feeling depressed
*unusually tired or weak
*the need to take medication for the rest of your life
* memory loss
* hypothyoidism
* calcium deficiencies
* damaged vocal nerves
* Early menopause
You can easily survive thyroid cancer. Absolutely.
Educate yourself
. Know that, as a woman, you are at a substantially higher risk of this dis-ease. Know your body. Be an active partner with your doctor regarding your healthcare.
You can do this.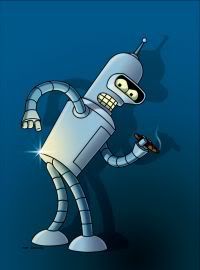 Click Here to Donate